Message of Redemption to the Redeemed Part I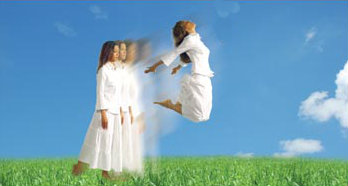 Many Christians today pray to God referring to Him as Father but have never really come to know God as Father. We claim that we are "sons of God" but, is not a son an extension of his father? Is this not a position of intimacy? Yet, we, God's children, have no intimacy with our Father.
This article is a message from the very heart of God, our Father to His sons – a message of redemption to the redeemed that deals with the importance of intimacy between God the Father and His children. It is a message to turn the hearts of the children of God back to their Father.
How does God our Father feel about having children who do not know him intimately?
In Chapter One of Isaiah, God clearly and vividly expressed His feelings to His first born, Israel when they chose to replace relationship with Him with religious ceremonies and customs. Through the prophet Isaiah God passionately declared, "To what purpose is the multitude of your sacrifices unto me?" And admonished them to "bring no more vain obligations;" vehemently stating, "my soul hateth [it]." Throughout this chapter, one can hear the Father's broken heart, His disappointment, His pain, His sadness, His grief, His loneliness. One can hear His longing for relationship with His children and the pleading of redemptive love to the redeemed—the Father's tender offer of revival and restoration of love between Him and His first born.
The Israelites were a praying, a worshiping, and a sacrificing people, committed to the things of God, but they never touched the heart of God; there was no intimacy and this broke the Father's heart.
Like the Israelites, we, the children of God today, faithfully serve in ministry, we pray, we worship, pay tithes, and attend every church service. We are busy doing things for God but do not take the time to cultivate a relationship with Him.  We live like orphans, not knowing our Father personally and intimately.
This is the first of a series of articles on Intimacy. In this article we will follow Jesus and the Father in their intimate relationship and learn from Jesus how we are to love our Father and God.
In the book of John, Chapter 5, Jesus set the record straight with the religious leaders, establishing for them His position of intimacy with God, His Father. When they accused Him of breaking the law by performing a miracle on the Sabbath, He informed them matter-of-factly that, "My Father worketh hitherto, and I work."(John 5: 17). In other words, He was telling them that: you do not understand the relationship I have with my Father and God. I am an extension of my Father, we are so close that when He is working, I cannot rest, I must work too.
Jesus expressed and demonstrated His love, obedience, respect, and honour for His Father openly. He was passionate towards Him. He was one with Him. Everything that belonged to the Father belonged to the Son. Throughout the accounts of Jesus' life we see an exchange of the Father glorifying the Son and the Son glorifying and exalting the Father conveying that sense of belonging to each other. What His Father said was everything to Jesus, nothing else and no one else mattered. Jesus' defence was His Father's Word. Jesus' will was His Father's will; His vision was His Father's vision. This is sonship! Sonship enabled Him to know His Father's heart; it enabled Him to know His Father's ways and afforded Him access to more revelation of His Father. Sonship gave Him the honour and privilege to use His Father's name and authority as He was always about His Father's business.
A son in right relationship with his father can come to his father anytime and with anything and the father will receive it. This is what Jesus had with His Father. He attained and maintained His place of intimacy by always honouring Him; by His love and His faith and by His total obedience, doing everything that the Father said.
This takes the hassle and the mystery out of how to come into a relationship with the Father and into a place of intimacy with Him. Like Jesus, we have to purpose that, regardless of what man may say or do, regardless of what promises are made to us, we will honour the Father through our faith, love and total obedience to God and through our loyalty to the Word of God.
The plea of Jesus . . . the heart cry of the Spirit of God is to come back to the Father. Let us learn from Jesus. If He needed to be intimate with the Father how much more do we need to be? It is a personal thing; no one can do it for us. We have to pursue the Father's love, to pursue Him in intimate relationship until He becomes our habitation, our shield, our refuge and our strength. We must be willing to sacrifice our time and worldly interests, shut our door, unplug the telephone, cut ties with friends, if necessary and spend time with Him, in His Word, drawing close to our Father. And when we do, the Father will see to it that no one will be able to separate us from Him.